360° Situational Awareness Video Processor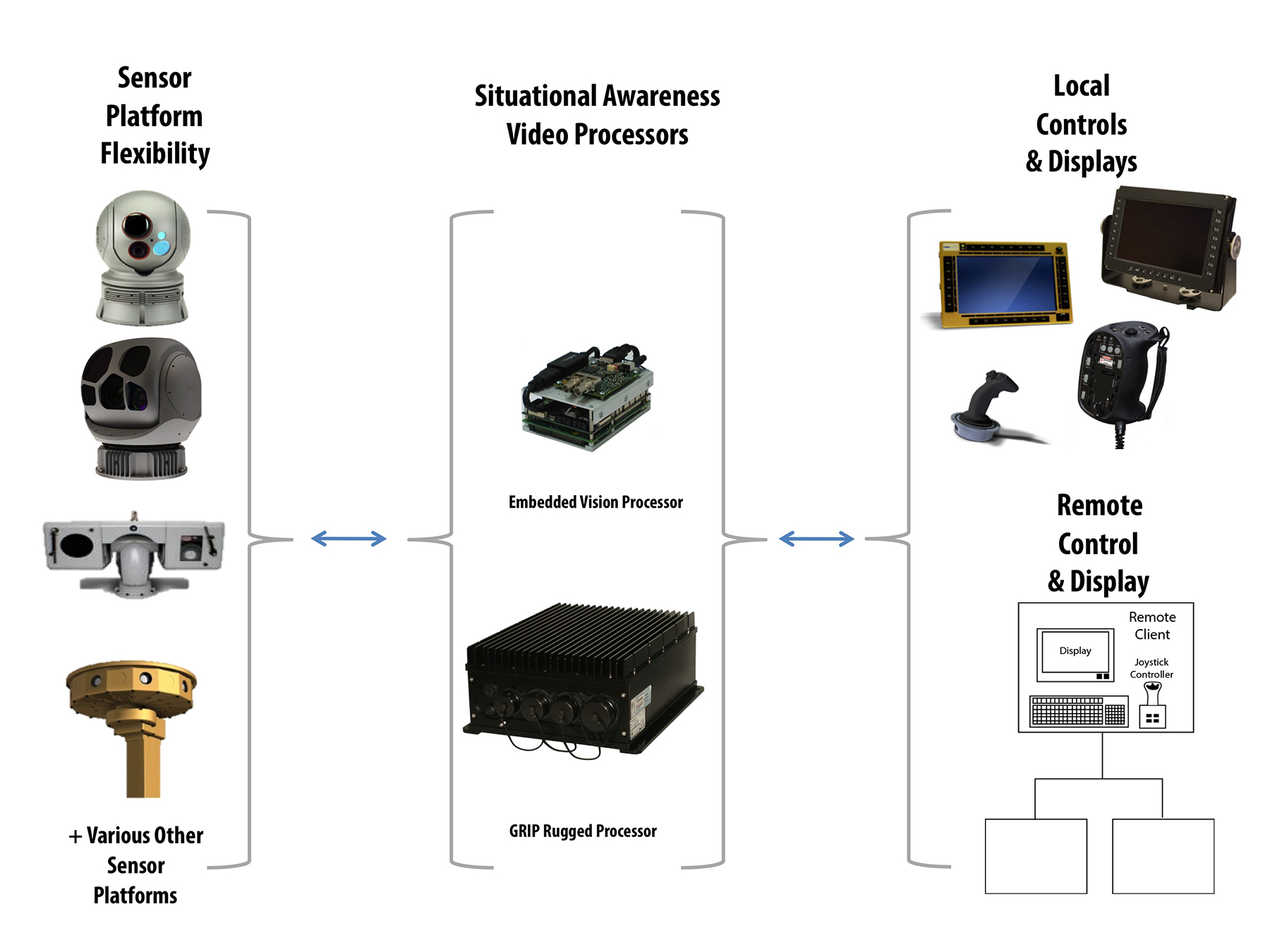 Overview
In today's modern, fast-paced world, situational information and data are everywhere. The challenge is sifting through the noise to find the critical signals on which to focus. Operators need help in making sense of the video overload. Enhance their efforts with advanced image capture & processing technology from Vision4ce®.
Our 360° Situational Awareness Video Processor (SAVP) solutions offer state-of-the-art technology in comprehensive, yet highly intuitive systems. Highly customizable, the Vision4ce® SAVP systems are applicable to both retrofit and new sensors with the ability to integrate a multitude of sensor platforms, all controlled remotely by one or more users via standard IP networks.
With advanced command and control capabilities packaged in rugged, reliable platforms, you can be assured that your objective is being resourced by the most advanced technology available today.
Inquire about our products and system integration services, and let Vision4ce® help you add features to maximize your ability to understand the environment around you.
APPLICATIONS
Surveillance
Target Detection
Target Tracking
Ballistic Fire Detection
Mapping
USERS
Military
Intelligence
Homeland Security
Law Enforcement
Private Security
CAPABILITIES
Intuitive Graphical User Interfaces
Panoramic Display Formation
Digital Video Recording
Video Streaming
Electronic Image Stabilization (eStab)
Image Enhancement
Moving Target Detection
Geodetic Positioning
Support for SD and HD Video
Remote Operation Over IP Network
Integration with Surveillance Radars
Multi-Language Support
The SAVP has been fielded on US, UK and French military ships.