CAPABILITIES
Defense personnel need the highest performing tools that support their security missions. Advancements in image processing and video management need to keep pace with ever-changing threats and ongoing advancements in mobility and vehicle technology, such as unmanned aerial vehicles (UAVs).
Expertise in Image Signal Processing
Operations
Detection

Target Signture Matching Maximum Likelihood Matched Filter
Anomaly Detection
Spectral Processing

Identification—Model Based
Recognition—Model Based
Automatic Scene Understanding
Photogrammetry
Geometric Correction—Transformation to LLA
Applications
Tracking

Airborne, Land, Seaborne tactical targets
Closed Loop, Open Loop
Multiple Target Tracking, Track–While–Scan

Water Depth Mapping
Land Use Mapping
Subsurface Detection
Helicopter IFF
Image Compression
Power Line Detection for Helicopters
Radar, Monopulse Radar
SAR [Synthetic Aperture Radar]
Star Tracking
Optimized Image Displays
Tools
Linear Filtering Theory
Non-Linear Filtering:

Fuzzy Logic
Mathematical Morphology
Neural Networks

Classification:

Supervised
Unsupervised
Non-parametric

Statistics
Pattern Recognition
Hidden Markhov Models
COTS Hardware — Ruggedized
We make use of high performance, multi-core processors with a guaranteed upgrade path. We deploy these on compact form factor, industrial base boards with an industry standard mini-ITX or ETX layout, but customize the peripherals and connectors to increase ruggedness and thermal properties.
In order to achieve a greater level of environmental ruggedness, we deploy the computing hardware in a tough, shock proof, conduction-cooled chassis. We replace industrial connectors with MIL spec equivalents in order to deploy general purpose computing capability into military systems.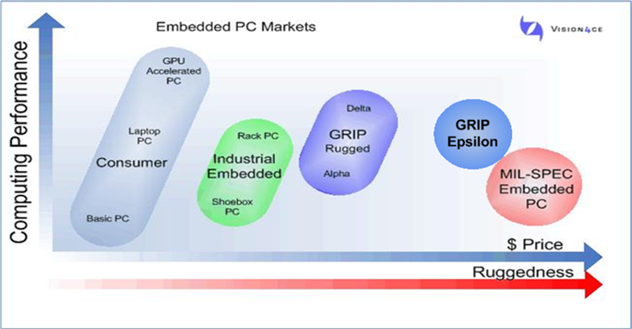 GPUs — The New Massively Parallel Computers
In the last three years, commodity graphics processors (GPUs) have evolved from fixed-function graphics units into powerful SIMD processors. These streaming processors are capable of sustaining computation rates of greater than ten times that of a today's typical CPU.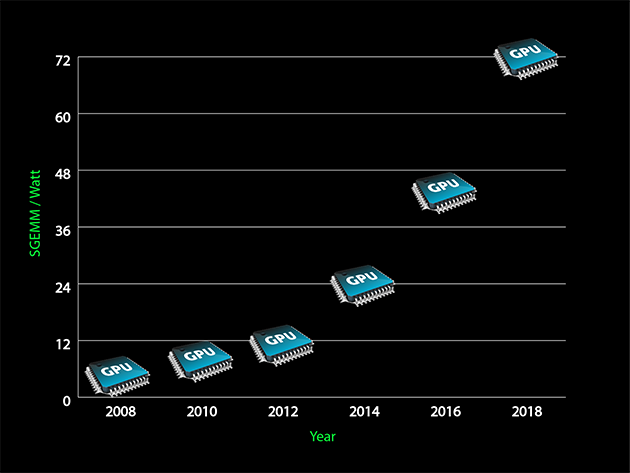 Our engineers are working in the evolving field of general purpose computation on graphics processors (See GPGPU.org) have demonstrated mappings to these processors for a wide range of computationally intensive vision tasks.
Using the Vision4ce Gripworkx framework, we are able to stream video from analogue, digital and gigabit Ethernet cameras into the GPU texture memory for real-time processing and display, as well as some other useful high-level functions.
The Benefits of GPU Acceleration
10x CPU bandwidth and computation
3090 GFLOPS (GTX 680)
192 GB/s memory bandwidth (GTX 680)
Highly parallel math intensive architecture
Thousands of threads
Tightly bound GPU memory
PCIexpress (x16) 16 GB/s
Tremendous scope for innovation and acceleration
Infinite flexibility in display options
Fast development times
Algorithms
We are constantly working on new capability within this rapidly changing field of research, harnessing the power of the GPU to massively accelerate processing tasks. The current GRIPworkx application framework can be configured to support and accelerate algorithms such as:
Image enhancement and noise reduction through intelligent spatio-temporal integration
Dynamic local contrast enhancement and multi-sensor alignment and fusion
Motion analysis and optic flow for motion detection and analysis
Whole scene tracking, stabilization and mosaic formation
Brute-force small target detection for low SNR environments
Other numerically intensive vector algorithms